BedsMart Is The Top Quality Kid's Furniture Line By Forgali In Mississauga!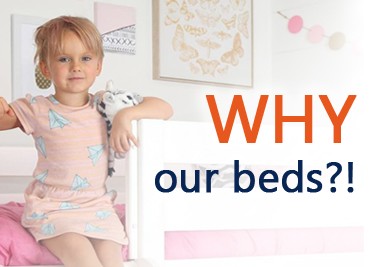 We have the largest collection of Quality, Solid Wood Bunk Beds & Loft Beds in Canada.
You can find many of our Bunk Beds & Loft Beds on display at our Mississauga Location, and everything is available upon order and can be delivered to you! However, if you choose the -Pick Up at Store- option our Address is the following:
We Specialize Mainly In High-Quality Solid Wood Furniture For Kids.
Whether You Are Looking For A High-Quality Solid Wood Bunk Beds, Or Solid Wood Loft Beds Or Even Traditional Beds, You Can Find It Here.
Our High-Quality Bunk Beds Vary In Size And Features, Twin Over Twin, Twin Over Double, Or Even Double Over Double Bunk Beds.
Choose The Climbing Method, Ladder Or Staircase With Storage And The Configuration That Suits The Layout Of The Room!
Loft Beds Are Available In A Big Variety As Well, With The Same Options Of Ladder Or Staircase, And In Different Heights: Low, Medium, High & Ultra High Loft Beds, Covering Both Options Twin Size And Full Size Loft Beds.
To Maximize Your Bedroom Space, Check Out Our Loft Beds With Storage & Desks!
To Bring More FUN Indoors, Make Sure To Check The PLAY BEDS, As You'll Find Many Options For Loft Beds & Bunk Beds With Slides And Tents.
If you have any questions regarding our Furniture or would like assistance choosing the right Bed Set, please do not hesitate
to contact us via email, phone or Facebook and we'll be happy to help.